William Axt
Dr. William Axt was born April 19, 1888 in New York, NY. He was educated at DeWitt Clinton High School, studied at the National Conservatory in New York, and had private music study in Berlin. Axt was assistant conductor of the Hammerstein Grand Opera Company in New York, and in 1919 he became music director for Major Bowes' Capitol Theatre in New York.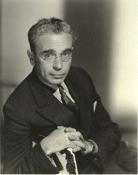 At M-G-M he worked in musical synchronization and also served as composer, compiler, arranger, and music director. His extensive film work includes Ben-Hur, Between Two Women, The Big House, Birth Of A Nation, Dinner At Eight, Eskimo, Don Juan, Gabriel Over The White House, The Garden Murder Case, Grand Hotel, Greed, He Who Gets Slapped, In Little Old New York, Libeled Lady, London By Night, Manhattan Melodrama, The Murder Man, Northwest Passage, Parnell, Polly Of The Circus, Pygmalion, Reunion In Vienna, The Thin Man, and Thoroughbreds Don't Cry.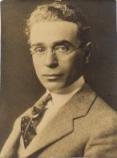 Known as "Dr. Billy," Axt received his Musical Doctor from the American University of Chicago and Los Angeles in 1922. He retired from the Hollywood scene to become a cattle and horse breeder, living on the A-X-T Ranch in Laytonville, California. Axt died in Ukiah, California on February 13, 1959.