Masatoshi Mitsumoto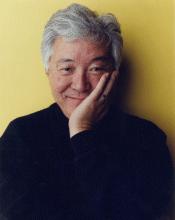 Tokyo-born conductor Masatoshi Mitsumoto is recognized as a world-class interpreter of both contemporary and classical music.
After graduating from the Tokyo University of Arts, he studied at the Paris Conservatory and at the University of Southern California. In 1977 he established the Laguna Beach Summer Music Festival and was music director and conductor until 1984.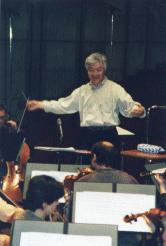 The Concordia Orchestra in Los Angeles was created by Mitsumoto in 1986. He conducted the orchestra through 1998, gave concerts including a performance of the Beethoven's Ninth symphony with a multi community choir, after the Los Angeles riots in 1992. Mitsumoto is also an accomplished cellist. He is a former student of Gregor Piatigorsky.
In addition to conducting the first five CDs in the Monstrous Movie Music series, he led the Polish Radio Symphony Orchestra of Krakow in a premiere CD recording of Leo Arnaud compositions. A new recording of Stravinsky and John Scott works is scheduled for release in January 2004.
How does Maestro Mitsumoto feel about movie monsters and their music? Find out HERE!
Masatoshi Mitsumoto's web site