Albert Glasser
Albert Glasser was born on January 25, 1916 in Chicago, Illinois to Latvian emigrants Joseph and Mary Glasser. Glasser's instrument was the flute, and at the age of 18 he was awarded the Alchin Chair Foundation scholarship for composition and orchestration at the University of Southern California. He got his start in the music business as a copyist at Warner Brothers, learning from the works of composers Max Steiner and Erich Wolfgang Korngold, as well as from the orchestrations of Hugo Friedhofer and others. After orchestrating at M-G-M under Max Terr and Nathaniel Shilkret, he began scoring films in the mid-1940s with pictures like The Monster Maker, Call of the Jungle, and The Cisco Kid Returns.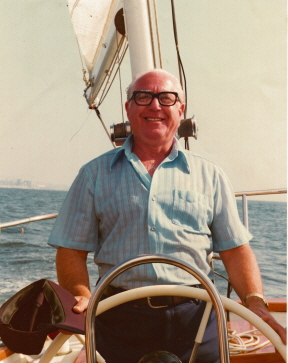 He wrote the scores for about 150 movies, also orchestrating and conducting nearly every last one. His identifiable sound became an integral part of 1950s low-budget monster movies, and he helped bring to life beasts that the special effects couldn't possibly achieve by themselves. Among the creature features he scored were The Amazing Colossal Man, Attack of the Puppet People, Beginning of the End, The Cyclops, Earth vs. The Spider, Giant From the Unknown, Indestructible Man, Monster From Green Hell, The Neanderthal Man, and War of the Colossal Beast. Glasser wrote for a wide variety of genres, with some of his non-horror scores being for Air Patrol, Assigned to Danger, The Beat Generation, The Bushwhackers, Captain John Smith and Pocahontas, Destination 60,000, Flight to Hong Kong, Geisha Girl, Huk!, I Shot Billy the Kid, I Shot Jesse James, Motorcycle Gang, Murder Is My Beat, Paris Model, and Philo Vance Returns. He also orchestrated Ferde Grofé's motion pictures scores for The Return of Jesse James and Rocketship X-M, and also his "World's Fair Suite."
Glasser wrote for radio and for television series such as Big Town and The Cisco Kid, and he composed many concert works, including "Concerto for String Bass and Symphony Orchestra," "Two Preludes for Orchestra," and "March Abruzzese." When he retired, he turned to many hobbies including ham radio, painting, and writing, which included his self-published (and self-printed) autobiography "I Did It!" Albert Glasser passed away on May 4, 1998 in Los Angeles.