Herman Stein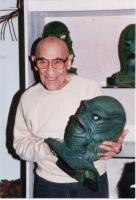 Born in Philadelphia, Pennsylvania on August 19, 1915, Herman Stein taught himself orchestration by studying scores at the library, and he was arranging professionally by the age of 15, including work for radio station KYW in Philadelphia. He wrote and arranged for radio programs and jazz orchestras throughout the 1930s and '40s, including work for Count Basie, Blanche Calloway, Bob Crosby, Gus Haenschen, Red Norvo, Don Redman, Rubinoff "and his Magic Violin," Fred Waring, and others. Recordings of his work include Count Basie's "Pennies From Heaven," and with Don Redman's orchestra, his own songs "Too Bad" and "Who Wants To Sing My Love Song."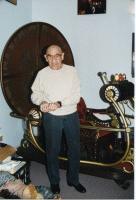 Stein moved to Los Angeles in 1948 and studied composition with Mario Castelnuovo-Tedesco, and in 1950 was hired as an arranger by Universal-International, becoming a staff composer in 1951. The composer's writing graced close to 200 films, among them Abbott And Costello Meet The Keystone Kops, All I Desire, Dawn At Socorro, Destry, The Duel At Silver Creek, The Far Country, Francis In The Haunted House, Girls In The Night, The Great Man, Gunsmoke, Here Come The Nelsons, Horizons West, The Intruder, It Came From Outer Space, I've Lived Before, The Lady Takes A Flyer, The Last Of The Fast Guns, The Mole People, Naked Alibi, The Saga Of Hemp Brown, Tarantula, This Island Earth, Tumbleweed, The Unguarded Moment, and The Yellow Mountain. Stein also wrote music for commercials and television, including Daniel Boone, Lost In Space, and Wagon Train. Some of his Lost In Space music is available on CD from GNP Crescendo Records. His recorded compositions include "Mock March" for Brass Quintet and "Sour Suite" for Woodwind Quintet. The composer passed away at his home in Los Angeles on March 15, 2007.
To hear a powerful cue Herman wrote for Roger Corman's classic film The Intruder, please click HERE.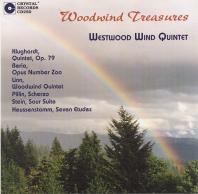 Herman Stein's "Sour Suite" for Woodwind Quintet is available on CD by Crystal Records (CD250), under the title "Woodwind Treasures." This recording features the Westwood Wind Quintet performing six compositions including Stein's. To order, please visit Crystal Records' web site.